COLOUR, DESIGN & INSPIRATION FOR AUTUMN-WINTER 2018-19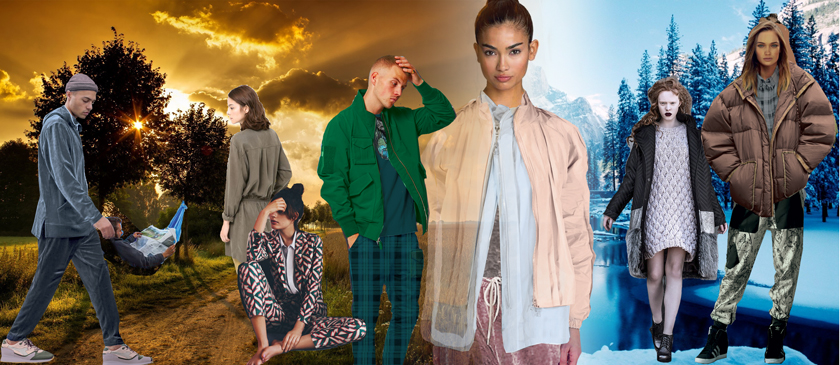 SEMINAR AGENDA We proudly present 3 trend agency's on stage! The influences for fashion, sports, interior, beauty & consumer products on colour, design, material, trend, inspiration and lifestyle. Zoom in – zoom out: from macro to micro perspective; which trends emerge, understanding the how it relates to changes in consumer behavior, upon which you can build your new ranges. Our speakers will guide you through their clever visualizations in 3 bespoke presentations in film and slideshow format. Next Talks asks the questions to each speaker, focus on top colours, trends & behaviors.
Pick your city | Copenhagen 30/5 | Stockholm 31/5 | Göteborg 1/6

EARLY- MANY-OFFER offer
1-4 pers 2.950 sek/p
5-9 pers 2.800 sek/p
+ 10 pers 2.650 sek/p
***************************
Our Speakers for AW18/19-season:

Lilly Berelovich, FS Fashion Snoops, Fashion Snoops, New York.
Lilly Berelovich, FS Fashion Snoops, New York.On macro trend perspectives, mapping down to micro trends and connecting the dots via consumer behavior & what it means to product design. Focus fashion, accessories, sports, interior & beauty.

Christine Foden, d.cipher fm, London.
Colour specialist with sensible focus on colour trends overall, including lifestyle concepts, material, décor & style visualization covering sports, women, men, home trend directions.

Tony Bannister, Scout, Sydney.
Lifestyle trend expert presenting macro to micro perspective in commercial style visualization including colour directions for men, women, street & sports, kids & home.
***************************
Book your seats below to the most fruitful trend & design seminar of the season: half a day of inspiration on colour, trend, design, lifestyle for women, men, kids, accessories, sports, beauty, interior and product design Autumn/Winter 2018/19. Light documentation included. Seminar in English.