REBELLION by ViewPoint, presented by Caroline Till,creative director, London:
• Backlash against the bland leading the bland
• backlash against global homogenisation
• Rejection against glossy perfection
• Designers revolt 50 shades of beige
• Authenticity as a cliché
• Rebellion translation into design

UNDERCURRENTS – consumer behavior reflections by David Shah, publisher, Amsterdam:
• The capital of influence has moved from New York to Oregon from fashion to space travel.
• It's not a five minute world anymore, but a five second one. We're talking instant versus planned, spontaneous versus structured
• Doing things with a new sense of life which brings individuality and rebellion to the market
• Are you a "Kadashian" or an "Emma Watson"? What does empowerment mean to the Millennial woman
• Where do brands go as we move into a circular design world based on repair and recycling
• Space travel, driverless cars, AI and robotics, it's an exciting, scary future, so no wonder Millennials are as much looking forward as looking backwards with vinyl, Crosley turntables and printed books.
Guest Speaker
DIGITAL RADICALS – Alexander Bard, philosopher, writer, explores people and groups with a different view on society & living in the online world. How generationism is a growing anxiety, a hidden segregation behind the scene of obvious angles of polarization in societies, hence the importance to explore what that means for brands and companies. Further extrapolating what digital radicals means for future human behaviors.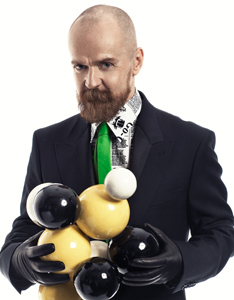 FOR WHOM AND WHY: Next Strategy seminar this year is based on research and reports from 3 competent speakers to create a strategic tool for everyone from management, strategic-, R&D, designers, consumer insight researchers, communicators to analythics. Book yourself with colleagues now, the future agenda is written on a white piece of paper.